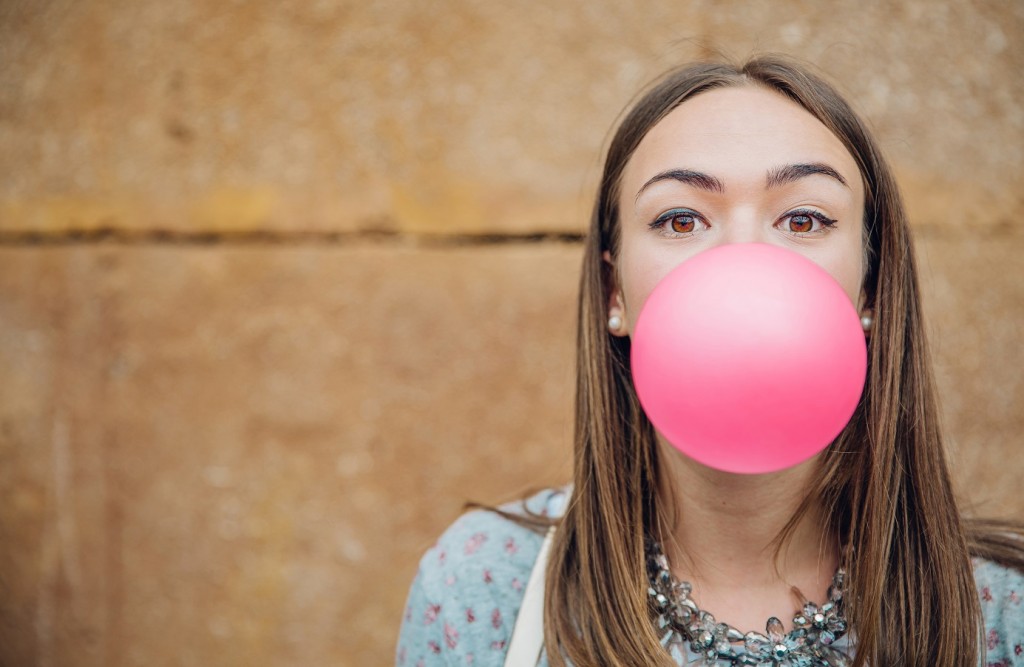 So do you remember when your mother told you to keep that piece of gum in your mouth or she would take it away?  Mom probably didn't realize how wonderful the benefits of chewing sugar free gum could be to our oral hygiene.
From the Greeks who chewed sap from the mastic tree, to the ancient Mayans who favored the sap of the sapodilla tree – gum has been around in various forms since ancient times.  Chewing gum is a popular today as ever.
What is chewing gum?  Today, the base used for gum is a blend of synthetic materials in various proportions.  Many people may be used to thinking of chewing gum as a kind of candy.  There is a category of gum, sugar free, that the ADA Seal recognizes has demonstrated scientifically that it can protect teeth.
How?  You ask.  The ADA Council on Scientific Affairs has found that the physical action of chewing sugar free gum for 20 minutes after eating stimulates saliva flow, which can help to reduce plaque acids, re-mineralize tooth enamel, reduce gingivitis, strengthening teeth and prevent cavities.
Do all gums get the ADA Seal?  At this time only sugar free chewing gum has demonstrated that it meets the requirements for safety and efficacy.  These gums are sweetened by non-cavity causing sweeteners such as aspartame, sorbitol or mannitol.  Manufacturers must provide the results of both laboratory studies and clinical studies in humans in order to qualify for the ADA Seal of approval.
So if your running behind after the business luncheon to give your teeth a quick once over with a toothbrush- go ahead a enjoy a stick of your favorite sugar free gum.  The benefits are in more than just your favorite flavor.
Leave a Reply